SEAK, Inc. specializes in showing physicians how to supplement or replace their clinical income.  Since our founding in 1980 we have trained many thousands of physicians through our conferences, seminars, books, videos, and one-on-one mentoring.
Our focus is on lucrative work from home opportunities for physicians that can be done on your own hours.
SEAK has offered training for physicians wishing to supplement their clinical incomes since 1997.  One of the reasons that SEAK's training programs have been so highly rated by our attendees is because of the quality of our faculty.
Click here for 6 Proven Ways to Supplement Your Clinical Income Whitepaper
Please see below for the bios of SEAK's faculty members:
 
Edward C. Alvino, MD is Vice President, CMO, and Lead Medical Director for Unum in Worcester, Massachusetts. Dr. Alvino is Board Certified in Internal Medicine. Prior to becoming a medical director for a major disability insurer in 1996, Dr. Alvino was engaged in the private practice of internal medicine and geriatrics for 13 years in Bloomfield, Connecticut. During this period Dr. Alvino was an Assistant Professor of Medicine at the University of Connecticut. Dr. Alvino is also a part time faculty member at Assumption College in Worcester, Massachusetts; where he lectures on the "Medical Aspects of Disability" and "Medical Rehabilitation" at the graduate level.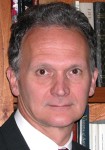 Robert N. Anfield, MD, JD, FAAFP is Lead Medical Director of Cigna Group Insurance and is a former Regional Medical Director for Aetna. He has 20 years of experience managing disability. His experience began at Ameritech, a regional telecommunications company headquartered in Chicago, IL, where, as a Manager, Corporate Occupational Medicine he was responsible for the integrated management of the STD, LTD and workers' compensation experience of Ameritech's 70,000 employees. Subsequently, Dr. Anfield was employed by UnumProvident Corporation as a Medical Director and also served as the Corporate Medical Director of GENEX. Dr. Anfield has had extensive experience in the disability consulting field including: defining role, authority and accountability of physicians within the claim process, developing and implementing processes for claim referrals to medical professionals, developing and implementing recommendations for organization and staffing of physicians within claims, recruiting and hiring physicians, developing and implementing metrics and reporting methodology to track physician productivity, developing and implementing policies and process for on-going credentialing of physicians, budgeting for and managing and organization of 100+ physicians at 4 U.S. sites. Dr. Anfield has testified regarding private sector disability programs and recommendations to improve the Social Security Administration's disability claim process before the U.S. House of Representatives Subcommittee on Social Security (2002) and before the Social Security Advisory Board (2005). Dr. Anfield's area of practice is Occupational and Environmental Medicine; he is board certified in Family Medicine and holds degrees from Indiana University School of Medicine and the UCLA School of Law. He is a Fellow of the American Academy of Family Physicians.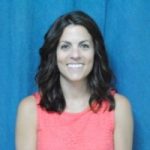 Mandy Huggins Armitage, MD is a Medical Director at HealthLoop. She currently serves as a Clinical Content Medical Writer for HealthLoop. Prior to transitioning to medical writing, Dr. Armitage practiced non-surgical sports medicine. She received her MD from Indiana University School of Medicine and her BS in Biology from Purdue.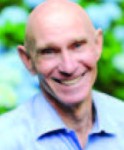 Steven Babitsky, Esq., is the President and founder of SEAK, Inc., a continuing education, training, consulting, and publishing firm. He is the co-author of the book Non-Clinical Careers for Physicians (www.nonclinicalcareers.com) and has trained thousands of physicians over the past 30 years. Steve has served as a consultant for many years in the fields of marketing, business development, witness preparation, risk management, and negotiation. He is an expert on medical-legal consulting and has co-authored numerous books in this field and has worked one on one with numerous physicians to help them expand their consulting practices. He was a personal injury trial attorney for twenty years and is the former managing partner of the firm Kistin, Babitsky, Latimer & Beitman.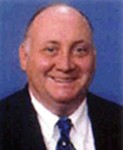 Anthony J. Dorto, MD, FAADEP is the Medical Director of the Disability Assessment Center in Miami, Florida, which performs Independent Medical Evaluations, second opinions, functional capacity, and earning capacity assessments. Dr. Dorto is certified by the American Board of Independent Medical Examiners, is a Fellow of the American Academy of Disability Evaluation Physicians, and is Board Certified in Physical Medicine and Rehabilitation. Dr. Dorto has lectured and written extensively on IMEs, symptom magnification and malingering, disability evaluation, and impairment rating. Dr. Dorto is an experienced trainer and has been on the SEAK IME faculty since 2003.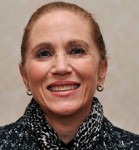 Marjorie Eskay-Auerbach, M.D., JD is a Board Certified Orthopedic Surgeon and fellowship trained Spine Surgeon. Dr. Eskay-Auerbach practiced spine surgery in Phoenix, Arizona for over 10 years, and has provided both operative and non-operative care to patients with a range of spine and orthopedic conditions for more than 25 years. She completed law school at the University of Arizona College of Law and was admitted to the State Bar of Arizona in May 2000. Dr. Eskay-Auerbach received her BS and MD from the University of Michigan six-year medical program, and completed an orthopedic surgery residency at the University of Pittsburgh, and a fellowship in spine surgery with Dr. Leon Wiltse in Long Beach, CA. She is a recent member of the board of directors of the North American Spine Society and a fellow of the American Academy of Orthopedic Surgeons and the American Academy of Disability Evaluating Physicians. She was a contributing editor to the AMA Guides 6th Edition, and co-authored a companion text for that edition. She has contributed to a number of other AMA publications. She is a CLE educator and frequent speaker, and has received an award for excellence in providing continuing education to lawyers and insurance professionals.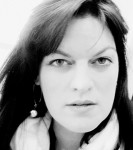 Sorche Elizabeth Fairbank established Fairbank Literary Representation in 2002. Since then, Ms. Fairbank has had the pleasure of working with a wide, dynamic list, representing multiple best-selling authors, Pulitzer Prize finalists and winners, Edgar recipients, award-winning journalists, and of course her favorite kind of client, the first-time author. Her author/ doctor in the spotlight is Dr. Raoul Wientzen and his debut novel The Assembler of Parts, a Kirkus Best Book of 2013. In addition to her agenting duties, Ms. Fairbank can be found teaching courses and giving seminars and lectures on the elusive art of the query letter and other such writing/publishing courses. Updated information on Fairbank Literary can be found at www.publishersmarketplace.com/members/SorcheFairbank/.

Julia Pewitt Kinder, DO, is a national speaker, best-selling author, and founder of two consulting practices: Physician Career Opportunities and My Baby with Down Syndrome. She specializes in branding, establishing expert status, networking to create opportunity, and identifying the needs of niche audiences in order to develop successful products and services. International clients include corporations, hospitals, universities, teachers, therapists, and physicians. Dr. Kinder provides individual and group consulting, lectures, and workshops and is a featured speaker for the SEAK Non-Clinical Careers for Physicians Conference. She is Board Certified in Family Medicine.  Visit www.juliakinder.com, www.physiciancareeropportunities.com, and www.mybabywithdownsyndrome.com for more information.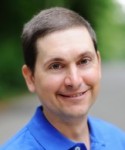 James J. Mangraviti, Jr., Esq., has trained thousands of expert witnesses (see www.testifyingtraining.com). He is a former litigator with experience in defense and plaintiff personal injury law and insurance law. He currently serves as Vice President and General Counsel of SEAK, Inc. Mr. Mangraviti received his BA degree in mathematics summa cum laude from Boston College and his JD degree cum laude from Boston College Law School. His publications include the texts How to Write an Expert Witness Report, The A-Z Guide to Expert Witnessing, How to Market Your Expert Witness Practice, and How to Become a Dangerous Expert Witness: Advanced Techniques and Strategies.  Jim co-founded in 1999 SEAK's National Directory of Expert Witnesses.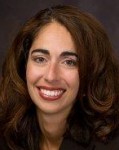 Nadine Nasser Donovan, Esq., is a former trial lawyer with extensive litigation experience. Ms. Donovan is a SEAK consultant, providing one-on-one training for expert witnesses in the areas of report writing, and preparation for deposition and trial testimony.  She is currently a partner in the Boston-based firm of Mulvey, Ennis, Keefe, and Donovan, LLC. Her practice area includes the defense of medical professionals in medical malpractice actions and before medical licensing boards. In addition, Ms. Donovan is a Legal Writing Instructor at Boston University School of Law, and an Adjunct Professor at New England School of Law, Boston, where she teaches a course in Medical Malpractice. She previously practiced litigation in New York City, first as a prosecutor in Queens, and then as counsel for the City of New York. Ms. Donovan received her J.D. cum laude from Boston College Law School. She graduated from Fordham University summa cum laude with a B.A. in French Literature.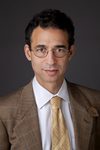 Richard A. Parker, MD is founder and managing director of Parker Healthcare Innovations, LLC and is CMO for Arcadia Healthcare Solutions—an EMR aggregation and analytics company. Formerly he was a practicing internist from 1988-2012; an assistant professor of medicine at Harvard Medical School since 2000; and from 2000 to 2015, he served as medical director and then chief medical officer (CMO) of the Beth Israel Deaconess Care Organization (BIDCO). As a practicing internist for nearly 30 years, he was recognized by Boston magazine as one of Boston's best internal medicine doctors and is a 2010 and 2012 recipient of the BIDMC Schwartz Center's Compassionate Caregiver Award. Dr. Parker graduated from Harvard College in 1978 and the Dartmouth-Brown program in medicine in 1985. Dr. Parker is a highly experienced expert witness. His cases have involved both medical malpractice and hospital negligence.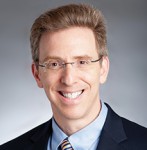 Steven G. Saunders, Esq. is a partner at Sunstein and Vice Chair of the Patent Practice Group. With a particular focus on developing high value intellectual property portfolios, Steven's practice includes patent preparation and prosecution, product clearance, portfolio development and evaluation, intellectual property litigation, interpartes review, reexamination, and licensing.  He also conducts extensive intellectual property due diligence analyses prior to mergers, acquisitions, or venture capital or angel investments. Steven also is an angel investor and active participant in the angel investor community. He hears dozens of presentations from early stage entrepreneurs each year and regularly conducts extensive due diligence on potential target companies, analyzing both their core businesses and their intellectual property issues. Steven has delivered numerous lectures on intellectual property and its impact on business at Massachusetts Institute of Technology, Boston University, Boston College, and Northeastern University. Steven also has served as an advisory board member for a number of innovative start-up companies, refining their business and management strategy, and helping them raise money from angel investors and venture capitalists.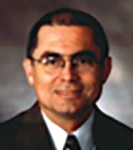 James B. Talmage, M.D., FAADEP is an orthopaedic surgeon who now has a non-operative practice. Dr. Talmage is a Fellow in the American Academy of Disability Evaluating Physicians and has been since 1987. He has been the Course Director for many courses and he has twice received the "President's Award" for service to AADEP. Dr. Talmage is one of the original Examination Committee members for the American Board of Independent Medical Examiners. He chaired the Committee for two years and served on the Committee for a total of four years. Dr. Talmage is a frequent contributor to, and the Associate Editor of The Guides Newsletter. He was associate editor of The Guides Casebook, 2nd Edition published by the AMA. He is an Adjunct Associate Professor (Occupational Medicine).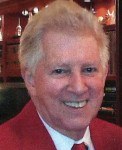 Peter J. Wilk, MD is a successful serial physician inventor. He received his BA from Yale University and his MD from New York Medical College. He is a board certified surgeon and a former assistant professor of surgery at Albert Einstein College of Medicine. He has founded and owned four patient development corporations and has over 150 medical patents and over 50 other patents. Some of his medical inventions which have been licensed include: self locking suture, endoscopic/laparoscopic stapler, endoscopic/laparoscopic suture, laparoscopic specimen retrieval device, laser plume suction devices, robotic laparoscopic surgery, laparoscopic abdominal wall lifting devices, endoscopic/laparoscopic cauterization snares with attached retrieval device, flexible laparoscopic instruments, laparoscopic retractors, dissolvable needles with dip, endovascular bypass graft with holes, and intrapericardial assist device, as well as many others. Dr. Wilk enjoys teaching physicians and others about inventing and patents.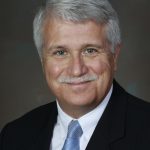 Michael F. Wilkes Esq., is a workers' compensation trial defense attorney in the Florida firm of Jones, Hurley, and Hand. Attorney Wilkes has a wealth of experience, dealing both with state workers' compensation claims and Federal claims under Longshore and Harbor Workers' Compensation Act and Defense Base Act. He also handles a myriad of other general liability matters. He has also litigated appeals before the Florida First District Court of Appeals, the Benefits Review Board (Longshore) and the Eleventh Circuit Court of Appeals. In addition to his vast experience as an attorney, he is a very well respected mediator, handling all kinds of complex litigated matters. Mr. Wilkes was raised in New Jersey. Mr. Wilkes attended Lycoming College where he received his Bachelors' Degree in Political Science and Philosophy. He later attended Temple University School of Law in Philadelphia where he received his law degree in 1983. He passed the Florida Bar that same year. While not at work, Mr. Wilkes enjoys endurance running, reading and participating in his daughter's various activities including competition soccer.